DOT Physicals, DOT Medical Exams for CDL
DOT Physicals, DOT Medical Exams for CDL is Required by Department of Transportation (DOT), physical examination must be conducted by a licensed "medical examiner" listed on the Federal Motor Carrier Safety Administration (FMCSA) National Registry. " According to FMCSA. If you are looking for Affordable DOT Physicals or DOT Medical Exams Look no further.
Do you need a DOT physical for Your Professional Needs or Transportation Business? 
Let Dr. Shaukat Khan at INTERNATIONAL FAMILY MEDICINE  URGENT CARE & WALK-IN CLINIC help you today and get you back to work! Simply Walk-in or Schedule to come in for your exam at your convenience. Under federal law, operators of commercial motor vehicles are required to undergo a physical examination, drug testing, and alcohol testing once every two years, in addition to random substance abuse testing. Our test includes the following:
Urinalysis
Vision exam
Hearing exam
Blood pressure test
Heart rate test
Ear / Nose / Throat exam
Reflex test
We understand the following languages: Hindi, Punjabi, Farsi, Spanish and Pushto
International Family Medicine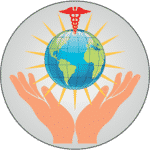 International Family Medicine
Walk-In &amp Urgent Care 
3806 W 86th St,Indianapolis, IN 46268 
Questions?

Call our office at    
(317) 731-5887

E-mail us at 
ifmedurgentcare@aol.com